ODOO: THE FLEXIBLE ERP SOLUTION TO MANAGE YOUR BUSINESSOptimize costs, resources, and time.
MANAGE ALL PROCESSES IN A SINGLE PLATFORM
Innovyou is the leading technology partner for the adoption, customization, and integration of the Odoo ERP suite, the world's most widely used open-source management software. The ERP (Enterprise Resource Planning) allows for the automation and management of key business processes to achieve better performance and cost reduction. In real-time, you obtain analyses and data that provide a comprehensive overview of the company's performance. Odoo is indeed the all-in-one suite that enables the management of all business areas, from Warehouse to Human Resources.
YOUR ODOO ERP IN THREE STEPS.
The Innovyou team supports the customer throughout the ERP adoption phase, from analysis to training
PROCESS ANALYSIS AND CONSULTATION
Analyzing the context and company processes is essential to verify compatibility with the platform. This phase optimizes workflow and allows targeted project development, reducing time and implementation costs.
IMPLEMENTATION AND CUSTOMIZATION
Every feature, module, or customization is tested with the customer, both technically and functionally. This step allows for production without rework. Development proceeds based on shared priorities and relevance with the customer.
TRAINING AND SUPPORT
We follow the implementation project through all stages of Odoo adoption, including usage within the company. Projects include a training phase to provide practical and operational knowledge of Odoo to the entire internal team.
THE ADVANTAGES OF ODOO ERP.
Odoo is a toolbox for companies, organizations, and government agencies of all sizes and sectors.The advantages of a cloud-based, modular ERP solution like Odoo are numerous, including continuous adaptability to changes without losing sight of the bigger picture.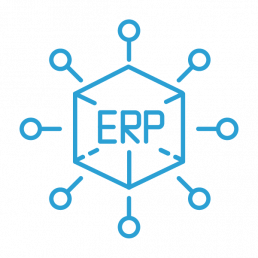 INTEGRATION
A single platform to manage all business processes: sales, accounting, inventory, human resources, CRM, and more.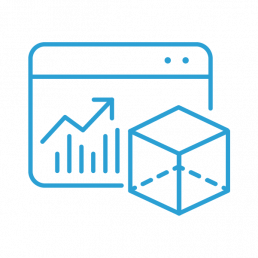 PERFORMANCE
A single dashboard for real-time monitoring of activities, enhancing operational team efficiency.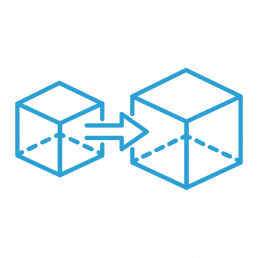 MODULARITY
A scalable system allows you to respond to needs and changes, adjusting platform costs to actual requirements.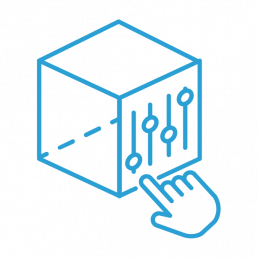 CUSTOMIZATION
We can customize the software with targeted development to meet the real needs of the company.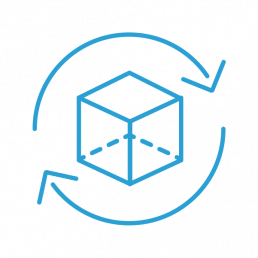 UPDATED
Odoo is the most installed ERP with over 7000 users. As an open-source-based system, it has a large community of developers ensuring regular updates.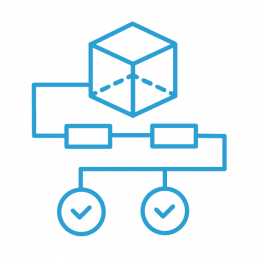 EFFICIENCY
Workflow control, optimization of business processes, and improved internal communication.
MAKE ROOM FOR WHAT YOU NEED.
Apps integrated together to provide you with a broad vision of your company.
With its wide range of apps, Odoo covers all your company's needs without requiring multiple software solutions. This means installing only what is necessary, avoiding the costs of unnecessary functionalities while maintaining the option to integrate them at any time. PUBLIC ADMINISTRATION: Protocol system management PRIVATE COMPANIES: Accounting module and automatic regulatory update for Italian companies
ACCOUNTING

SALES

HUMAN RESOURCES

CRM

INVENTORY & MRP

PROJECT MANAGEMENT
OUR ERP-ODOO PROJECTS
We simplify and optimize our clients' processes.
Adopting an ERP requires a significant effort in analysis and training. After an initial consultation on needs and company processes, the Innovyou team provides expertise and experience to deliver a tailored software solution for your business, with functional and personalized development. Our goal is to create a common thread among various company departments, from the warehouse to sales, to simplify and optimize processes.
Increase Productivity with Odoo. Request a Meeting with Our Team
The adoption of an ERP software changes the way of doing business, making Digital Transformation a reality. Trust our team.